Zippy's is a famous fast-food restaurant. It is located in Central City further down, South City, West City and in the Central City Mall. Zippy's is also at Hokkaido Academy. The symbols of Zippy's is a yellow star and a red background.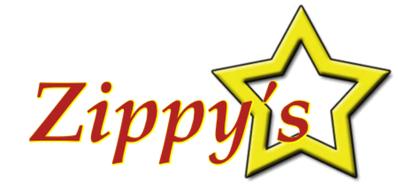 Overview/History
Zippy's was named after an old man named Zippy Pavlyuchenko, that always wanted to have his own restaurant for many years. Although, he never did, sadly. But thanks to his, grandson, whose name is also Zippy, made it come true.  Zippy, the grandson, has been saving his entire savings for opening up his own fast-food joint. It has been 23 years since the death of his grandfather, and the restaurant is still having it's business.
Zippy's usually have young teens and adults go there a lot. Zippy's has a lot of food and dinks you can choose from. It even also have an indoor and outside playground set. You can choose to set and eat/drink/relax inside or outside. But most of the people choose to eat outside because it's quiet and peaceful. 
Items
Foods
Burgers
Cheese burgers
Fish sandwiches                       
Spicy chicken sandwiches               
French Fries
Potatoes wedges
Salads
You can choose from smal, medium or large
Drinks
Water
Coca-cola
Orange Soda
Fruit Juices
Diet soda's
Root beer
Sweet/Unsweet tea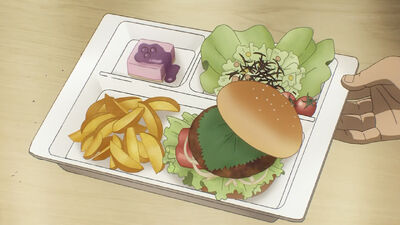 Coffee
Milk/Chocolate/Straberry
Lemonades
Desserts
Cake (any flavor)
Ice cream (any flavor)                 
Milkshakes
Smoothies
Brownies
Gallery
Ad blocker interference detected!
Wikia is a free-to-use site that makes money from advertising. We have a modified experience for viewers using ad blockers

Wikia is not accessible if you've made further modifications. Remove the custom ad blocker rule(s) and the page will load as expected.