....Its finally here
....Something unbelievable
....Yo mommas won't approve
In one accident.......they caught..the UGLY
Nurse: How's the patient, Doctor Ross?
Dr. Ross: I don't know, Nurse. I was having trouble because I dropped my penny and I was too late for this one step.
Nurse: ...
Dr. Ross: Now to lift the bandages of this man......and to see if this man....is back to his old self. *slowly unwraps bandages*
Nurse: I hope this works!
....bandages unwrapped
Guy: *opens eyes* Hey Guys! I feel a lot better!
Nurse and Dr. Ross: o______________o
Pony: MY EYES!!!!
Guy: What! What's wrong?!
Nurse: *slowly hands to him a mirror*
Guy: *looks* .....................I- I - I- ....I'm.......UGLIER THAN SIN!!!
Dr. Ross: ...I'm sorry....but I can't do anything now this is permanently a part of you now...
Guy:NOOOOOOOOOOOOOOOOOOOOOOOOOOOOOOOOOOOOOOOOOOOOOOOOOOOOOOOOOOOOOOOOO *screen freezes and turns into black and white*
Plastic Surgery.....going wrong...all because of a dropped penny...
...........August 2013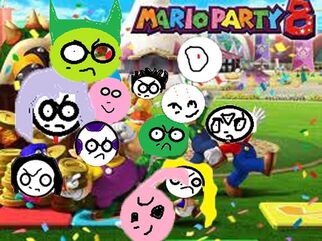 Ad blocker interference detected!
Wikia is a free-to-use site that makes money from advertising. We have a modified experience for viewers using ad blockers

Wikia is not accessible if you've made further modifications. Remove the custom ad blocker rule(s) and the page will load as expected.