Welcome
Hi, welcome to Anime Arts Wiki! Thanks for your edit to the User blog:LukaCat/How much you mean to me page. If you need help, read through our help pages or contact a local admin. If there are no active admins here, stop by Community Central and check out our forums.
Looking for live help? Then join us for an upcoming webinar to chat with staff and other Wikia editors. You can also check our Staff blog to keep up-to-date with the latest news and events around Wikia. Lastly, check out the Wikia Video Library, where you can find premium licensed videos to add to the wiki.
All of these links are a great way to start exploring Wikia.
Happy editing, DaNASCAT
(help forum | blog) 21:44, May 20, 2013 (UTC)
Ban
CoolCat, you were trolling my wiki chat thus ending you with a ban. So please wait until your ban has been lifted ,and also please do not leave messages on my profile. You leave them on my talk page, have a good day

Congrats, you found the founder, you win a great big stash of nothing~ Welcome to the AA Wiki Please see me for Assistance 22:05, May 29, 2013 (UTC)
I think you'll like this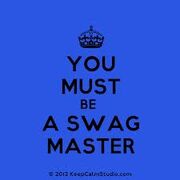 Azusa Kitty
(
talk
) 19:26, July 17, 2013 (UTC)
BeyonderGod
I think that he isn't nearly as retarded and illiterate as he attempts to appear. If he was, he wouldn't be able to set up his own message board, facebook, and twitter accounts. There is a serious dichotomy to his actions and behaviour, including that he simultaneously claims to be just 17 years old and to have originally created the OBD, despite that it would have been years before his time.
Given that he is a troll attempting to piss people off by fanatically attacking and distorting franchises that he knows nothing about, and Wikipedia says that trolls tend to be manipulative, sadistic, narcissistic psychopaths, he most likely simply affects a false persona. Likely one among many, considering the users who suddenly have popped up out of nowhere in conjunction with himself, and then disappeared never to be heard from again. Antvasima (talk) 11:10, September 16, 2014 (UTC)
The Factpile wiki
Given that you have long experience with editing the original OBD, would you be interested in becoming administrator for this wiki? (http://factpile.wikia.com) I would support your adoption request if you are. You can apply here, if you are interested: http://community.wikia.com/wiki/Adoption:Requests Antvasima (talk) 14:05, September 17, 2014 (UTC)