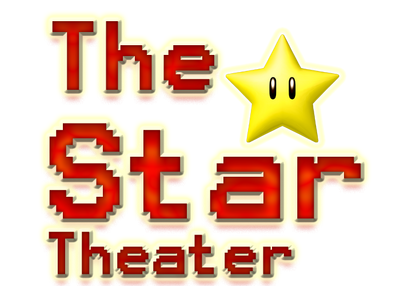 Star Theater is a movie theater located in Central City. They show about 200 movies a day. Bulla and her friends usually come here to watch the Tranny series mostly.
Overview
The theater is said to have amazing popcorn and a wide selection of candy. The theater is always clean before you walk into the

theater. You can also buy a membership which usually lets you have free refills on your popcorn. You can also come here for parties but make sure you make a reservation two days early. One person had a wedding there, but they made a reservation two weeks earlier.
Snacks
Food
Popcorn (kids, sm, med. or large)
Hot Dog
Nachos 'n cheese
Chips
Candy
Nuts
Cheddar Popcorn
Caramel Popcorn
Cotton Candy
Drinks
Soft Drink (kids, sm, med. or large)
Icee (sm med. or large)
Water
Ad blocker interference detected!
Wikia is a free-to-use site that makes money from advertising. We have a modified experience for viewers using ad blockers

Wikia is not accessible if you've made further modifications. Remove the custom ad blocker rule(s) and the page will load as expected.