Lover's Slide is a thrill seeking waterslide for couples only, pairs are also allowed.
Overview
The slide is located at a nearby waterpark located in Central City. This is the longest slide in the entire world. There are no tubes on this ride, so you would have to lay in a position resembling the 69. That is what makes it a couple's slide. You cannot let go of your partner because of the speed.
The slide is over five hundred stories tall and has been on many shows; like
Waterslides: Fun or ...
 a very popular show.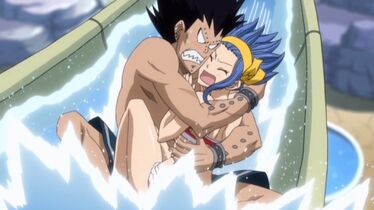 Ad blocker interference detected!
Wikia is a free-to-use site that makes money from advertising. We have a modified experience for viewers using ad blockers

Wikia is not accessible if you've made further modifications. Remove the custom ad blocker rule(s) and the page will load as expected.