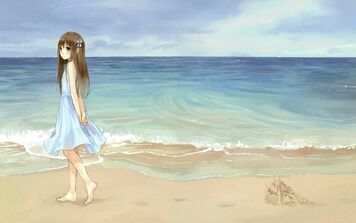 Hot Shot Beach is a beach located at the coast of Central City. The beach is described to be simply fantastic, with its amazing sand and flowers.
Overview
Bulla
and her friends often come here to relax and chill. There are volleyball nets, smoothie stands, rent-a-boat houses and so

much more. Waterskiing is the most popular event around. They also have over 100 different flavors to try for smoothies - for example: Strawberry-Coconut, Mango Banana, and Orange Vanilla. Volleyball tournaments are also

extremely popular, but also very intense. If you win them, your team (or yourself if you're playing 1-on-1) can win prizes like free meals to popular restaurants, money, gift cards, and more.
Gallery
Ad blocker interference detected!
Wikia is a free-to-use site that makes money from advertising. We have a modified experience for viewers using ad blockers

Wikia is not accessible if you've made further modifications. Remove the custom ad blocker rule(s) and the page will load as expected.