This house was created by Capsule Corp, but is now
owned and decorated by
Bulla
.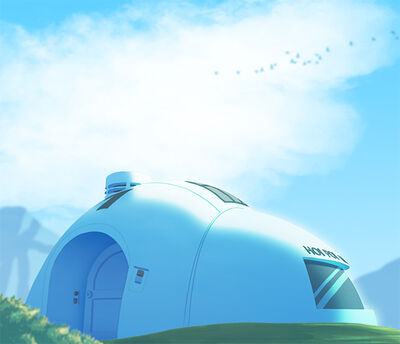 Location
The house is said to be fifty minutes away from West City and is somewhere in the grasslands. Bulla moved out of Capsule Corp and into here after she graduated from high school. The place looks bigger on the inside and has several different rooms.
Rooms
Bulla's bedroom
Kitchen
living room
Bathroom (in Bulla's room)
dining room
Steve's room
bathroom (Steve's room)
guestrooms (x3)                                                                                                                 
basement
bar
lab
Sauna
garage
Outdoors
Residents
Ad blocker interference detected!
Wikia is a free-to-use site that makes money from advertising. We have a modified experience for viewers using ad blockers

Wikia is not accessible if you've made further modifications. Remove the custom ad blocker rule(s) and the page will load as expected.